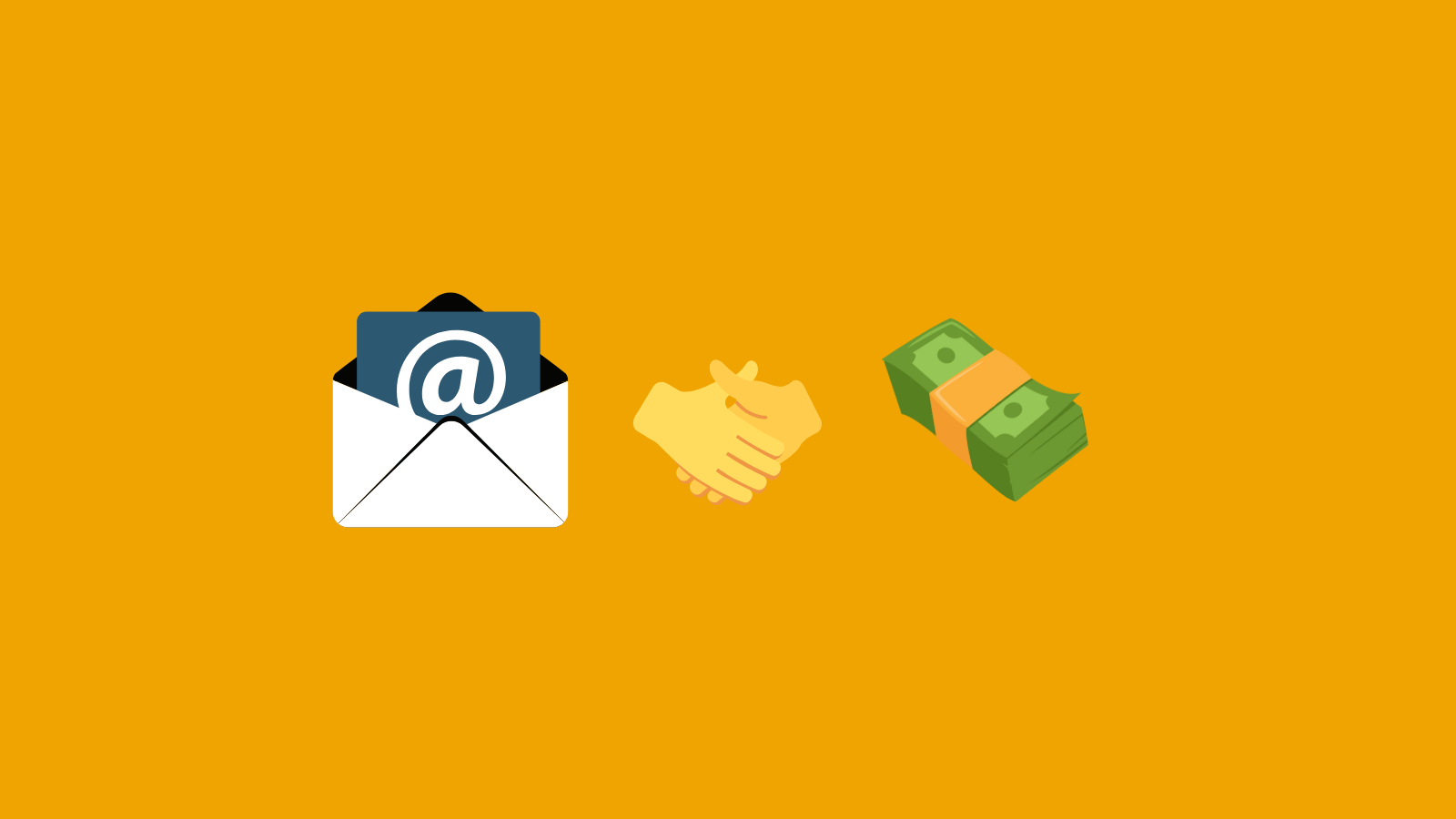 Here's how the top creators play "the great online game":
They build an audience on Rented platforms (Twitter, LinkedIn…) and then transfer part of that audience to Owned platforms (email).
There, they generate trust with their emails; eventually, part of that audience converts into customers.
This model has been working for many years, and with the rise of the newsletters industry, it'll continue to grow.
Email is far from dead. Building your email list should be your #1 priority as a creator.
The problem? It's relatively easy to bring traffic to your email sign-up page, but capturing that traffic is not easy.
This is because your newsletter signup page is likely not optimized for that.
I've been there.
My current Steal Club landing page is converting at only 19%. That means that for every 100 people that visit the page, only 19 end up subscribing.
I want that number to be higher, so I set up on a quest to find out how the best newsletter creators put together their landing pages, so I can "steal" how to make mine better.
In today's article, I'll share what I've found out, plus a bunch of examples so you can get inspired. But first…
What makes a good newsletter landing page? Patterns observed
You need to understand that a tiny increase in your newsletter conversion rate (this is how many people visit the site vs. sign up for the newsletter) can make a huge difference.
If your landing page goes from 20% to 40%, that's not a 20% increase, it's a 100% increase.
We are talking about hundreds or even thousands of subscribers. This means way more people on your list, which also means more $$$.
And this begs the question: what makes a good landing page?
After researching 50+ newsletter landing pages, I've managed to identify a pattern. Most newsletter landing pages I analyzed were short, simple, and only contained the same few elements:
And a visual/social proof element
They work because they are straight to the point. You want to maximize the chances they leave their email, and making a short but compelling pitch is the best way.
So what are these elements? Let's break each of these down.
#1 - A benefit-oriented Headline
The key to your newsletter landing page headline is that it's not about you. It's about your audience.
This headline should be benefit-oriented. In just one sentence, you need to tell them why they should give you their email.
No one wants to sign up for "John's marketing newsletter" (sorry, John). People want a newsletter that has a clear BENEFIT for them as readers.
#2 - Subheadline
If the headline is about the benefit, the subheadline is about HOW you'll create that benefit. Some things to include:
When you send the newsletter
How long it takes to read
What the reader will learn
Any extra benefits you might want to add
#3 - A Call to Action
Most of the landing pages we analyzed asked only for the email. At most email + first name.
The less data you ask from your audience, the more likely you are to get their emails. Add only an email field and a big button.
Most of the button text we saw contains either "Subscribe," "Join," or a variation, so there's room for creativity here.
#4 - A Visual element
A visual that goes with the text is present on most of the pages we analyzed. This is usually a preview of the newsletter 👇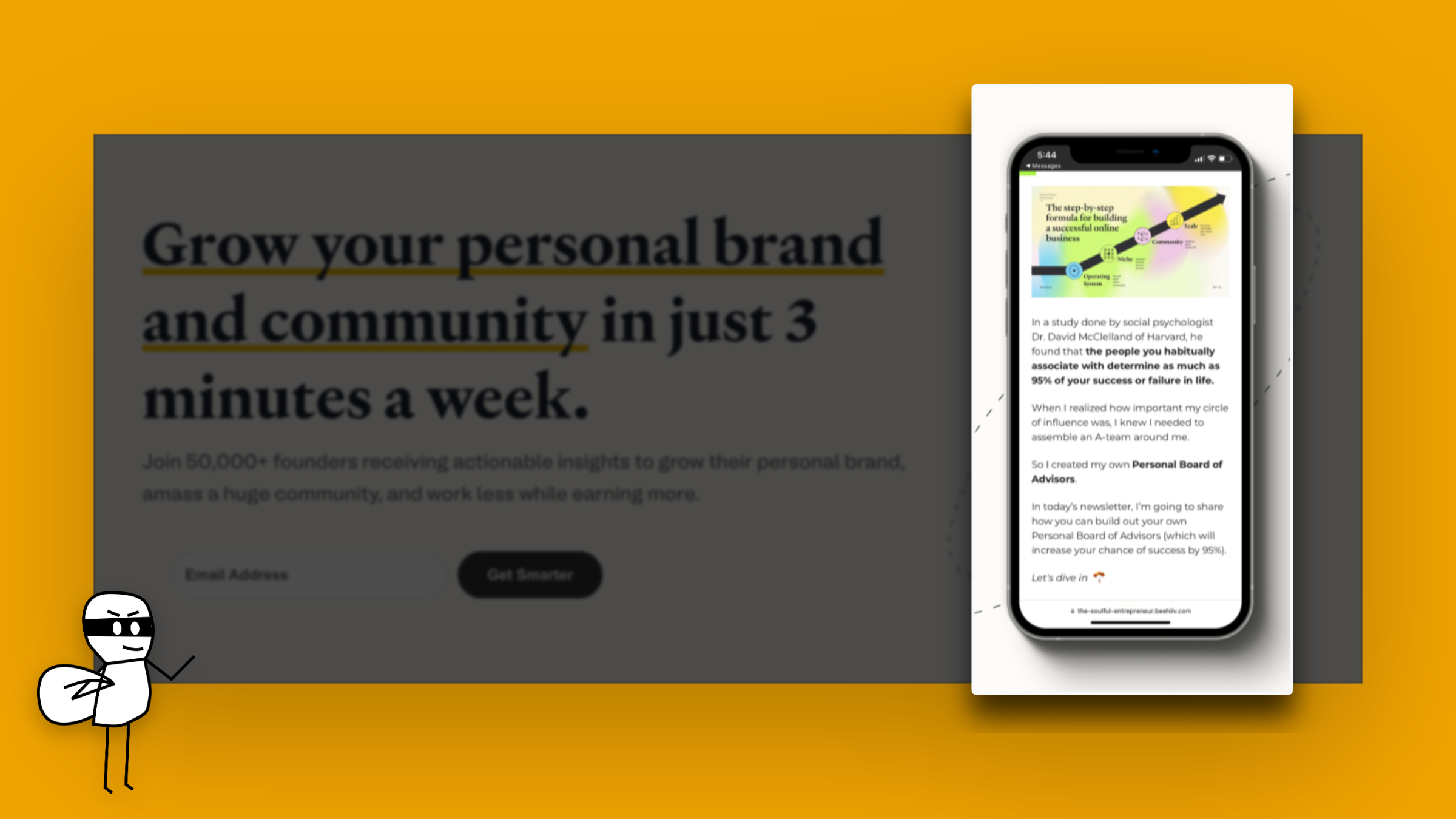 In other cases, this visual element can be substituted by a social proof element (like the number of readers or a testimonial) 👇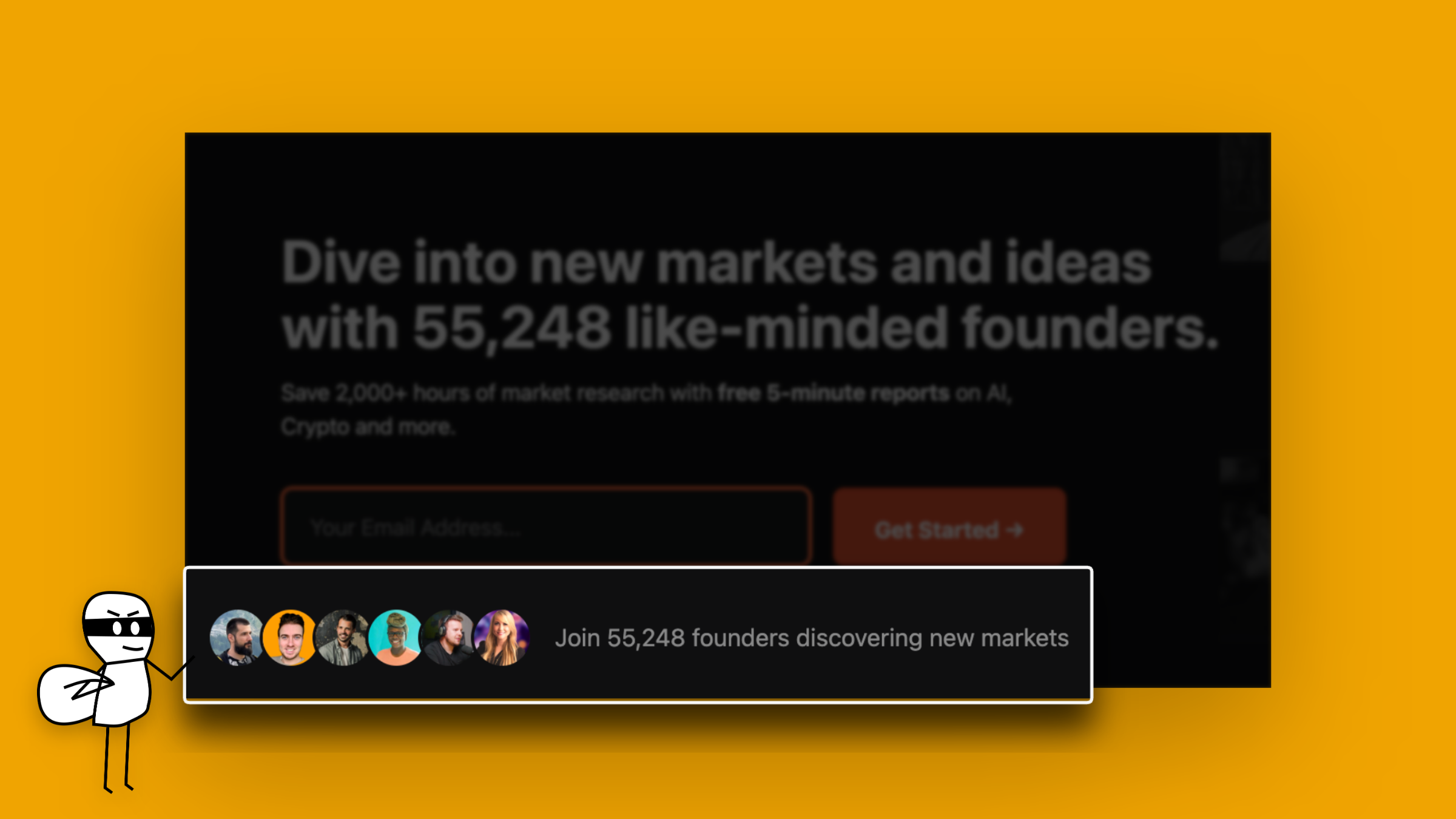 But these can also be combined (so visual + testimonial) 👇
Other elements that help with conversion
No other buttons on the page → Give people as fewer options as possible. Either they leave their email or they leave the page. The more choices you give them, the more likely they are to get distracted.
Steal the blueprint
After analyzing over 50+ newsletter landing pages, these are the common patterns I found that make a high-converting page:
I'm re-doing mine following this exact blueprint; I'll update the post with the results very soon!
Should you follow this blueprint?
One thing to note is that your conversion rate can vary depending on where the traffic is coming from and if it's warmer or colder.
Also, consider that some of the newsletters studied here are already a reference in their niches. They don't need to go super in-depth on what they offer because the audience already knows about them.
If you are early in your journey, the clearer you are about your value proposition, the better. Try also to add social proof, so you increase credibility and it's easier for you to convince people to join.
My 2 cents: use this blueprint to guide your efforts, but feel free to experiment and tweak.
Get the Swipe File
And finally, as promised, here's a list of some of the newsletters I studied to write this post: