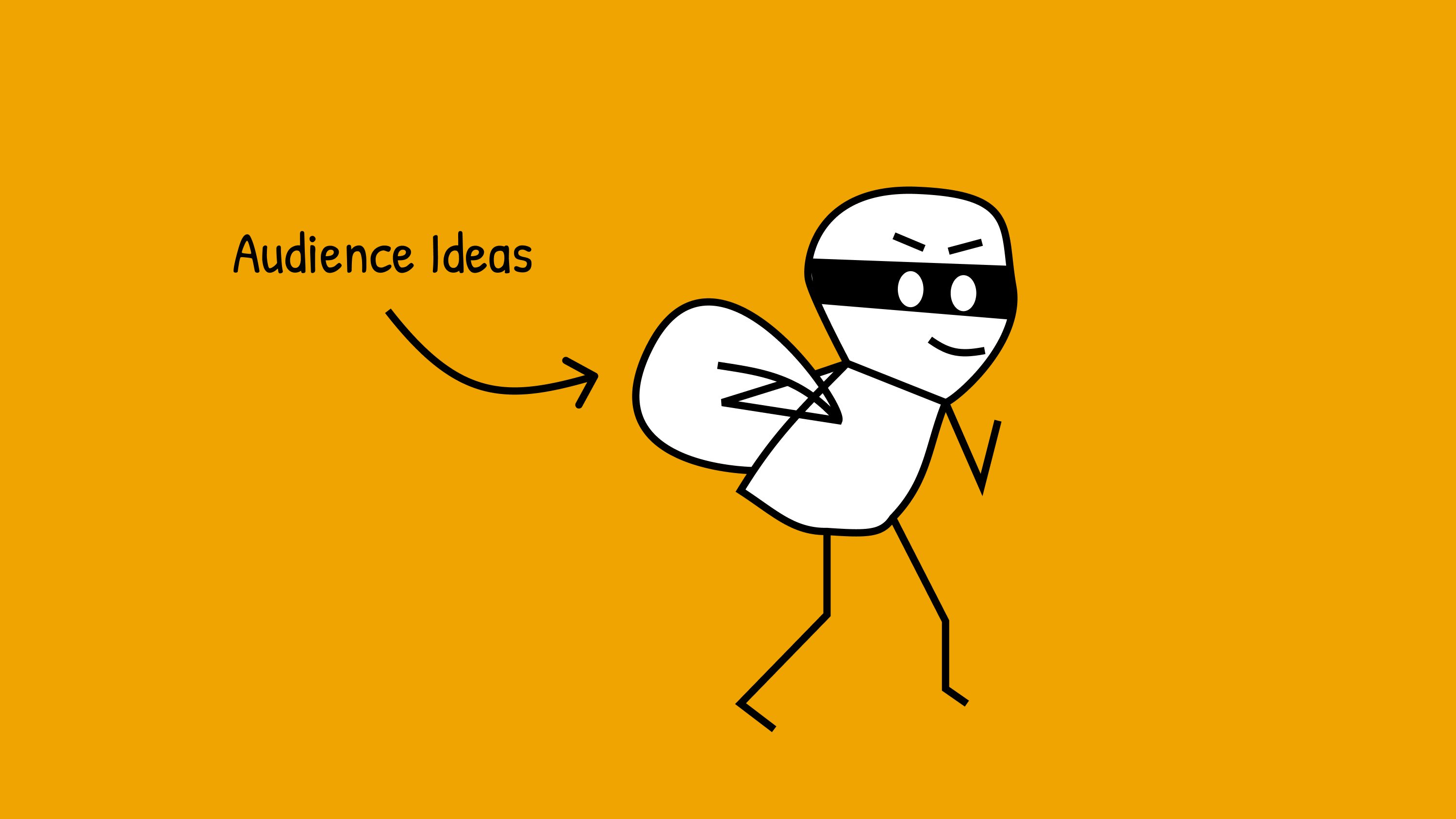 Most of us approach content creation the wrong way.
Our main mistake is creating content based on what we think our audience will like. And while sometimes we might be right, most times we aren't.
You can create many types of content, but the one that converts followers and subscribers into buyers is content that solves problems.
But we are not fortune tellers. As far as I know, we can't get into our audience's head yet (best not to give Elon ideas).
So what do we do? How can we figure out exactly what our audience needs?
There are two ways. One works if you already have an audience. The second one works even if you don't have one.
Let's take a look👇
If you have an audience…ask them directly
The quickest path to get what you want from your audience is to ask them directly.
Yep, that's it.
These are a few ways to do it. Let's take a look:
Ask on social media
The easiest thing to do is run to wherever you have more followers and ask, "What do you want me to write more about?"
And while that will get you some replies, it's not the best approach. The question is plain and boring and requires much effort from your audience. Instead, imagine you ask this 👇
By asking the question from a different angle, Jay's audience is more inclined to participate. This question feels fun, way more nuanced, and focused. Another example 👇
Rob does not ask, "What do you want me to write about?".
He wants their audience to focus on ONE of their pain points for one specific topic (Twitter). It's clear and direct.
And it works. Here are some of the answers 👇
These are 3 potential content (even product) ideas. And everything Rob had to do was ask.
TL;DR When asking on social media
Don't make it boring. Give your question a twist
Ask your audience to be specific ("one topic")
Reduce friction to reply ("reply with one word")
Ask on email
While questions on social media can be powerful, email proves to be even better.
The best place to ask someone is right when they join your list. That's when the user's intent is at the highest.
That's where your welcome email comes in (If you don't have one, you are missing a huge opportunity to get insights directly from your audience.
Feel free to steal mine
.
In my welcome email, I ask people to tell me the "biggest challenge they are currently facing."
That leads to many responses from my target audience telling me their problems. Now I need to get back and solve those with my problems.
Outside the welcome email, another way to do it is to ask your audience with a single email, ala
Brennan Dunn
👇
Or ask at the bottom of each of your emails, as
Jay Yang
from Newsletter Nerd does 👇
Whatever you do, ASK.
This is not only good to get those content insights from your audience but to start conversations and build a relationship with your audience. Some folks are surprised I even replied to those welcome emails. The bar is low.
Take advantage of it.
If you don't have an audience yet…steal the replies
I know what you are thinking now "But Alex, those tips are fine, but I don't have an audience. How can I do it?"
An audience indeed makes this easier. But not everyone has built one yet. This is what I used to do (and still do, FYI) to get those insights:
I steal them from someone else's audience.
Here's the step-by-step:
Find around 3 to 5 bigger accounts in your niche (above 10k followers ideally for a bigger sample size)
Do one of the following:

If you are on Twitter/X, use advanced search to look for questions and keywords
If you are on any other platform, look for a post that explicitly tackles one pain point and dig into the replies
I'll show you two examples. 👇
#1 - Using Advanced Search to "steal replies"
Twitter's advanced search is one of the platform's best but hidden tools. You can dive into what any user has said by searching by keywords. This is good news for thieves like us because it means you can access someone else's audience and "steal their replies."
Since using Twitter's Advanced Search can be somewhat complex, I found an easier way: Tweet Hunter X.
Chief thief note: Not sponsored; I simply love the tool
Tweet Hunter X
 is a FREE Chrome extension that automatically shows the best tweets from whatever profile you are visiting.
The best part is that it has a search bar where you can type any topic and return any tweet containing that. This is how I use it:
I go to one of these "top account" profiles for my niche and open the extension
On the search bar, I type either "what," "how," "why," or words like "challenge" or "problem"
Then, I filter the result to find a tweet where the author asks their audience
An example with Justin Welsh. I typed "what" and "challenge" on the Tweet Hunter X search bar. This is the first tweet that came up👇
If your target audience is solopreneurs, that tweet is GOLD.
You have 516 replies. That's 516 content ideas for solopreneurs.
Now it's simply about solving some of those problems with your content.
I didn't ask my audience directly, but I didn't need to. I stole the insight from Justin's audience.
#2 - Digging for a post and finding replies
If you are not using Twitter, the alternative version is more manual but equally effective. First, in whatever social platform you use, you must go to one of these "top" profiles we mentioned.
Right now, I'm trying to grow on LinkedIn. So I went through 
Jessie's profile
, who is doing a great job at it, to find a few content ideas.
Doing some manual scrolling, I stumbled upon this post:
I struck gold! Here Jessie is asking his audience directly, and there are 44 replies! I know for sure some will be what I want.
This is precisely why you should always be on the lookout for what the top creators in your niche do. You might not have the audience (yet), but they do, and they are as interested as you in getting to know them better.
I used LinkedIn for this example, but this works the same on Instagram and Youtube.
Moving forward
Throw your assumptions into the trash. Make your audience your best content fuel. Doing that will make sure your content hits the sweet spot.
But of course, you still need to create what you want and feel like. You can't let your audience dictate 100% of your moves. It's all about finding a balance.
Solve their problems but with your unique twist. They got to follow you because they value your perspective too. Don't forget to add that to the content mix!